Deirdre Middleton – Principal of DATS
Deirdre spent her early years surrounded by dance and performing as she was born into a theatrical family. Her early childhood was dedicated to learning dance and constantly practicing. It was her unique upbringing which would serve her well for her future career.
Deirdre's talent was evident at a young age and she was fortunate that in her formative years she was taught by Alicia Cottrell and Julianne Hayward.
At sixteen Deirdre went on to study drama with Brian Hindle and Anne Aris at Fylde College, completing the L.A.M.D.A medals with distinction. At the age of eighteen Deirdre moved to London to continue her dance training at the Royal Academy of Dance and the London School of Contemporary Dance. She studied Classical Ballet with Angela Hardcastle and Jazz with Arlene Phillips. From there she went on to perform with London Festival Ballet until a serious injury forced Deirdre to retire as a professional dancer.
She then returned to the North of England where 'Miss Deirdre' opened her first dance school. Her talent as a teacher became apparent as the school flourished. These were busy times for Miss Deirdre as she divided herself between teaching as well as producing and choreographing stage productions.
In 1986 she moved to Manchester and after working alongside Wendy Arshamian for several years, Miss Deirdre moved the school into a new purpose built dance studio and Dance at the Smithy was founded.
Danielle Minns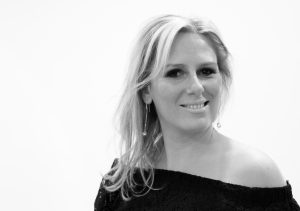 Danielle's initial training began at Dance at the Smithy where she studied Classical Ballet, Tap, Modern Theatre and Jazz. During her early years she performed in professional shows at the Palace Theatre and The Opera House.
At the age of eleven Danielle was awarded a place at the Hammond School where she studied for two years. During her time there she starred as Annie in Paul Madden's production of the show.
A year later, Danielle was accepted into the very prestigious Italia Conti Academy of Theatre Arts on a scholarship. There her talent for Dance and Theatre was recognised when she swept the board at the Annual Prize Winners, taking the school prizes for Classical Ballet, Tap, Jazz and Singing all in her first year.
Since graduating Danielle has divided her time working as a freelance choreographer and teaching at DATS, where she is now Head of Modern Theatre and Tap.
John Dean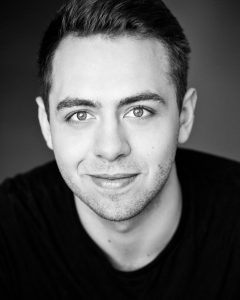 John is a past student of DATS where he trained for 10 years. At the age of 16 John left DATS to study at Bird College in London for three years, where he gained a national diploma in musical theatre with a distinction.
After graduating John became Dance Captain for 'The Potters Theatre Company' for three years. Other productions John has performed in are The Ripper, a new musical at the Charing Cross theatre, west end, Amos in 'Rumour has it' at the Palladium, west end, dance captain for the annual pantomime at The Courtyard Theatre, Hereford where he has now been offered the official choreographer for this year's panto 'Aladdin'.
John has performed at numerous events as part of a comedy boy band 'Rogue 5', and a Take That tribute, 'Never Forget'. John is also a featured dancer in the Little Mix music video of 'Hey, how you doin'?'
John is currently touring the UK with a Frankie Valli and the Four Seaons tribute 'Frankie's Guys' performing at various theatres and on cruise ships.
As a teacher and guest choreographer for DATS John loves working with such talented and motivated children. John knows first hand that DATS isn't just a dance school, it's a place that creates passion for performing and friends for life.