At DATS we are very proud that many of our students have gone on to the highest levels of dance and theatre. They have been accepted into some of the most prestigious dance and theatre schools not only in this country but across the world. They have worked professionally in west end shows, danced with world renowned ballet companies, performed in music videos, toured the world on cruise ships and much more.
Natalie Edmunds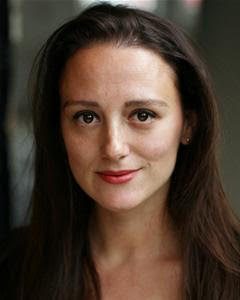 Natalie studied at Elmhurst Ballet School Birmingham Royal Ballet, The Australian Ballet School Melbourne and English National Ballet School, London. She was an apprentice of The Paris Opera Ballet, Palais Garnier before joining The English National Ballet, London.
At aged 20, Natalie played Hunyak in the original UK tour of Chicago the musical. Then went in to On Your Toes at The Royal Festival Hall before joining the cast of Cats the musical UK Tour. Natalie then spent 3 years in the West End production of Chicago, at times playing the lead role, Velma Kelly. Natalie then left Chicago to play the female lead of Bombalurina in the UK and European tour of Cats the musical. Her next production was the original West End cast of Flashdance the musical. Natalie then went straight into Love Never Dies in the West End for Andrew Lloyd Webber. During all of this, Natalie has worked in education as Head of The Urdang Youth Academy and all Part time courses at the prestigious Urdang Academy, Head of Dance at Cambridge Performing Arts Bodywork and most recently as Director of Performing Arts at St Stephen's School Carramar and Duncraig. She has also performed with Elton John, Darcy Bussell, Kelly Osborne, Ashlee Simpson and Adam Cooper to name a few and made frequent television appearances as well as being cast in two feature films in her early twenties. She has choreographed internationally with her highlight being leading choreographer of The 749th Lord Mayor's show televised live on BBC from inside St Paul's Cathedral as well as choreographing work produced at Sadler's Wells Theatre, London.
Sophie Skelton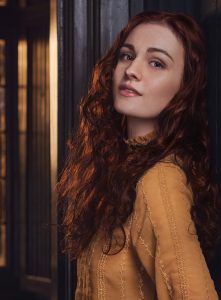 Sophie was a pupil at Dance at the Smithy for 15 years. From the age of three, she loved the ballet, tap, modern and jazz dancing and taking part in all the shows. She played Tinker Bell at the age of 6 and her last part was at 18 as Belle in Beauty and the Beast
The stage experiences that Dance at the Smithy gave her further fuelled her desire to work in the film and television industry. Sophie decided not to take up her University place and to pursue her acting career. She had already appeared in major roles in DCI Banks, Waterloo Road, Doctors, Casualty, CBBC shows and the fantasy series Ren where she played the title role. Film roles followed with The War I Knew, and next year she can be seen in Another Mother's Son with Amanda Abington and John Hannah, in Blackbird and the Lionsgate remake of the 1985 classic cult film Day of the Dead. (in which she has the lead role). She is currently filming the third series of Outlander, a major TV series produced by Sony which is based on the international best-selling novels by Diana Gabaldon. It is on STARZ channel in the USA and is screened the world over on Netflix and Amazon Prime. She plays the American Brianna who starts off the 1960s and travels in time back to the 1700s.
'I really appreciate my years at Dance at the Smithy. The skills and discipline Miss Deirdre taught me have stood me in great stead for my career, a 16hr day on set 6 days a week can be taxing but the stamina and hard work ethic that DATS taught me have been irreplaceable in helping that. Sometimes we would be in for rehearsals and/or exam classes every day of the week after school and weekends and I am extremely grateful for what that, and everything else to do with DATS, has taught me. The shows were second to none and the shows and Summer Schools always saw incredible teachers come in from all walks of the industry and all forms of dance. I still practise ballet whenever I can and I am still in touch with many friends from the DATS family. The bonds you make there never go away and it still puts a huge smile on my face when I think of Miss Deirdre, Danielle, Natalie, Charlotte and everyone else involved with DATS. I wouldn't be where I am today without it.'

Zoe Arshamian
The Royal Ballet School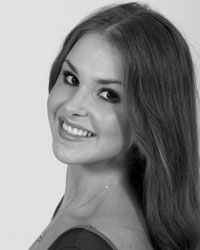 Zoe began dancing at DATS at the age of three. At 11 she gained a place at the Royal Ballet school where she trained for five years, and completed another three years at Central School of Ballet.
As a student, Zoe danced with the Royal Ballet in The Sleeping Beauty, Swan Lake and The Nutcracker and also with Northern Ballet in Swan Lake. Zoe joined the National Ballet of Ireland in 2011, performing in Scheherazade & 1,001 Arabian Nights, Romeo and Juliet and Carmen. West End credits include Phantom of the Opera and she is soon to appear in the revival of an American in Paris
Mitzi Arshamian
The Royal Ballet School
Tanya Arshamian
Rambert School of Ballet and Contemporary DanceTanya was a pupil at DATS until age 16 after which she trained at Rambert School of Ballet and Contemporary Dance in London. During that time Tanya was a senior Associate of the Royal Ballet School.
After graduating in 2002, she represented the UK in the prestigious international Adeline Genee Competition in Sydney, Australia. In 2003 she worked with Wayne McGregor's Random Dance Company, as well as performing in A.W.O.L at the Robin Howard Theatre in London. In 2004 she worked with Mr. Ndindwa and Andile Sotiya on Stadium and Barwen Tavaziva, and later joined Rashpal Bansal's Polyphony Dance Co. where she worked on various productions throughout the UK.
After moving to Cape Town in August 2005, Tanya freelanced as a dancer and choreographer with companies such as Dance 4 All, Adele Blank and Free Flight Dance Company, The Brigitte Reeves Dance Company, Jikeleza and Cape Town City Ballet. Tanya is now the Assistant Director of Ikapa Dance & Theatre School in Cape Town.
Stephen Budd
English National Ballet School
Stephen joined DATS at age five and this began his journey towards a career in professional dance. During his years at the school Stephen showed a great facility for classical ballet and for three years he was a Senior Associate of the Royal Ballet School.
His dedication to dance was later rewarded when at age sixteen he was awarded a scholarship to study at English National Ballet School.
Stephen is currently training at the Akademie des Tanzes in Mannheim, Germany.
Fiona Joyce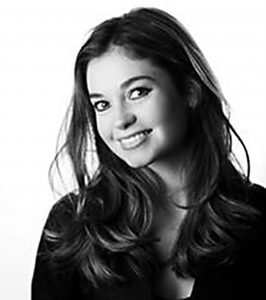 Fiona trained at DATS for 16 years before gaining a Diploma in Professional Dance at Laine Theatre Arts. She  enjoyed an international career for the past six years working with P&O Cruise Lines, Costa Cruises and for South African Dance Company AfroArimba.
Already an ISTD certified teacher she is about to begin an award in Dance education with The Royal Academy Of Dance in Classical Ballet.
John Dean
Bird College of Dance & Drama
(See teachers)
Holly Willock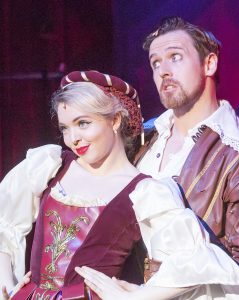 Holly has been at DATS since the age of three. She has appeared in every production until she was 18 and the start of her professional career, playing numerous leading roles such as Ariel in the Little Mermaid, Belle in Beauty & the Beast, Nancy in Oliver and Dorothy in the Wizard of Oz. During this time Holly was also a senior associate of the Royal Ballet School.
Holly completed her A Levels before been offered places to study at Laine Theatre Arts, Bird College of Dance & Drama and Urdang, Then Holly was fortunate enough to get her first professional contract at age just seventeen in the world premier of the new musical The Wind in the Willows (UK tour). For which she was later nominated as Best Newcomer in The Manchester Theatre Awards.
Holly has since moved to London and in under professional management and since secured roles in Kiss Me Kate and joined the tour of The Sound of Music in 2018, playing Liesl in a number of theatres in the UK. Early in 2019, Holly has joined the Cats International Company, working with Andrew Lloyd Webbers production team on an 11 month Tour of Asia, covering China, Malaysia and India.
Sophie Rimmer
The Hammond School
Sophie began her training at DATS at age nine. Sophie showed herself to be a very talented dancer and performer and at sixteen she was awarded a place at The Hammond School in Chester. There Sophie trained on a full time basis studying Classical Ballet and Musical Theatre. Following her graduation Sophie performed in the 42nd Street Broadway Revival in Stuttgart and then went on to work for Disneyland Paris as a parade and show dancer. Following this Sophie joined the cast for the Norwegian Cruise liner The Gem as a dancer and performer touring all over the world.
Since then she has moved to New Zealand and is a member of the girl band, The Beatgirls as well as performing with the acclaimed dance company The Candy Lane Dancers in Sydney and across Australia.
Charlotte Middleton
Boss Model Management
Charlotte was three years old when she began dancing at DATS and only recently stopped performing with them at the age of 25. During that time she appeared in nearly every production, her roles included  Grace Farrell in Annie, Glinda in the Wizard of Oz and Miss Bell in Fame. Charlotte is now represented by Boss Model Management and has featured in fashion campaigns for brands such as Debenhams, Vidal Sassoon, Littlewood's and Aldi.
Charlotte has also appeared in tv adverts for Dreams Beds, Keeping up with the Kardashians, Socialites & the Pink Sands Resort. Charlotte attributes a lot of her success to the experiences she had at DATS and continues to be a part of the family.